Guide to White Label Programmatic Advertising
February 17, 2022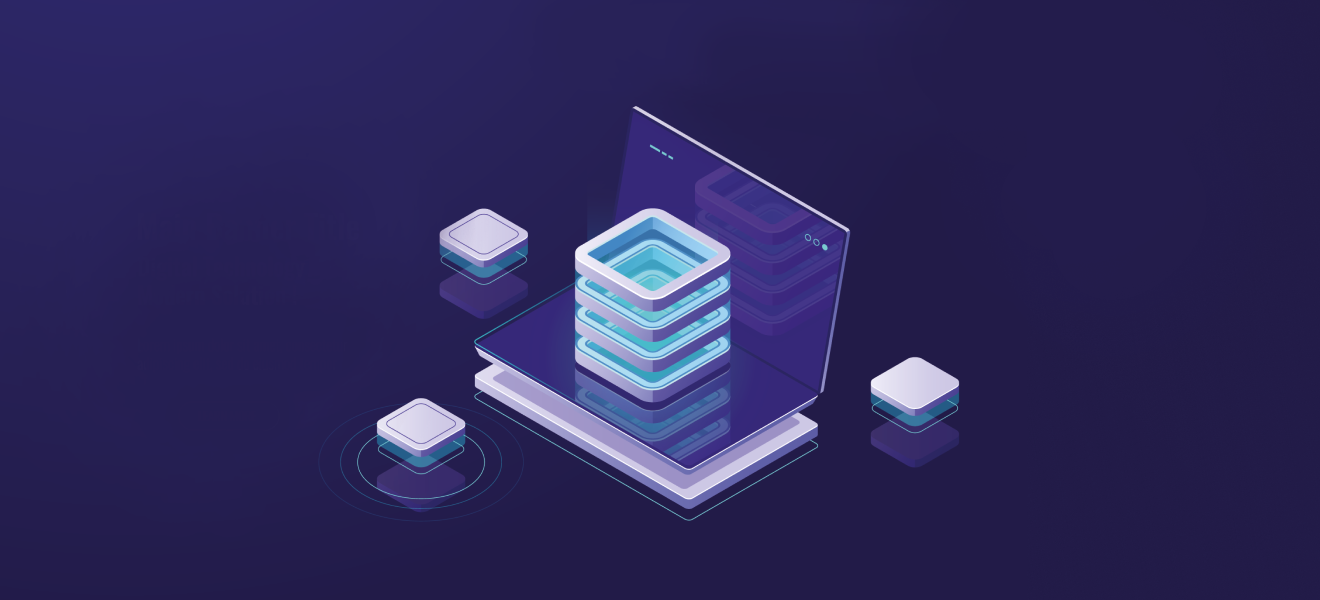 In one of our recent articles, we talked about self serve programmatic advertising. Specifically, our goal was to explain what self serve programmatic solutions are, how they can be beneficial to both advertisers and publishers, as well as why this technology became so popular in the last several years. 
One thing that you could learn from the piece about self serve programmatic advertising is that most SSPs (supply-side or sell-side platforms) and DSPs (demand-side platforms) are actually not self serve programmatic advertising solutions. Instead, they are in fact combinations of ad networks and ad exchanges tied together on one technological platform. 
This explanation may prompt you to ask the question that sprung to the minds of many readers of that article. If the majority of SSPs and DSPs are based on technological platforms that are not part of self serve programmatic advertising, what are they then? 
In light of the above, it seems like this is just the right time to introduce you to another critical industry concept: white label programmatic advertising. 
What is white label programmatic advertising? 
"White label" is a general term widely applied across various niches of the software development industry. It is used to describe a software product that is built as a ready-made technology platform and offered to other companies for sale. Once purchased, these companies are able to rebrand it to power their own solution. White label software is most typically sold under SaaS (software as a service) or PaaS (platform as a service) models. In simpler words, any white label software is essentially an out-of-the-box technological platform that can be purchased by businesses or individuals to power the backend of their own service branded as original one. 
When it comes to white label programmatic advertising, it works in the same way. White label programmatic solutions are ready-made technological platforms that are most typically built by major industry players and sold to other companies as a way to get another source of revenue. 
Simply speaking, white label programmatic advertising solutions are technology platforms that can power a separate SSP or DSP product, fully rebranded for any company's needs. White label platforms are used both to power various commercial customer-facing services and for individual programmatic needs by advertisers and publishers. In the first case, purchasing a white label solution allows companies to launch their own service without needing to develop an original technological platform from scratch and maintain it after. Individual advertisers and publishers use white label programmatic advertising as a way to gain independence from third-party DSP and SSP solutions with all the freedom it entails. 
Benefits of white label programmatic advertising 
Using white label programmatic solutions can be incredibly beneficial to both publishers and advertisers in a number of ways. Here are some of the most notable advantages of using white label software as a foundation for an SSP or DSP platform. 
Ready-made and customizable 
White label products are typically provided ready-made for immediate usage, which allows customers to save on the development costs. At the same time, white label solutions tend to be very customizable, allowing customers to make changes and adjust settings to fit their specific needs and requirements. 
Full transparency 
Another major benefit of using white label programmatic advertising solutions is that they provide full transparency. If third-party SSP and DSP platforms only share with users the data they choose to make available, with white label software, you have access to all the data as you are the owner of the product. 
Freedom to choose which third-party solutions to integrate with 
What also often plays a crucially important role, white label programmatic solutions can be connected to custom third-party platforms. This allows advertisers buying white label DSP platforms to connect them to a custom selection of SSPs. Analogously, publishers purchasing a white label SSP solution are free to integrate it with whichever DSPs, ad exchanges and ad networks they prefer to work with. 
Minimized costs and higher revenues 
Lower long term costs and faster ROI is one more major advantage of buying a white label programmatic advertising platform as opposed to using a third-party service or one of the self serve programmatic advertising solutions. Publishers and advertisers who are using white label SSPs/DSPs typically either buy it at a fixed up-front price or pay a fixed monthly fee for using it based on the SaaS model. This means that they don't need to pay the fees on every purchased or sold ad impression, which is the most typical model of how third-party SSP and DSP solutions make their income. So in the publisher's case, utilizing a white label SSP can allow you to increase your RPMs, eCPM and other metrics quite significantly, ultimately leading to a noticeable website ad revenue growth. According to some estimations, using a white label solution can allow a publisher to increase ad revenues by 10-30%. 
White label SSPs/DSPs vs ad networks vs ad servers vs self serve platforms 
As the last important element to this brief guide on white label programmatic advertising, let us explain how white label solutions are different from ad networks, ad servers, and self serve platforms. Unsurprisingly, many people tend to confuse these four with one another on a regular basis. 
Talking about white label SSPs/DSPs vs ad networks, the main difference is that ad networks are in fact commercial companies who operate on the programmatic market as intermediaries. Ad networks may use some white label solutions to power their backends, but they never provide publishers and advertisers with access to the platform itself. Thus, users get none of all the above-mentioned benefits such as full transparency and no extra fees. 
On the subject of white label SSPs/DSPs vs ad servers, the difference is a bit more settled. You could say that ad servers are the predecessors of modern-day programmatic advertising solutions. They serve the same function as the white label solutions, allowing publishers and advertisers to systemize the process of selling/buying ads. But ad servers are based on different technologies that are frequently regarded as programmatic solutions of the previous generation. Specifically, ad servers are based on waterfalling ad inventory sales as opposed to RTB in SSPs and DSPs. 
Finally, when it comes to white label SSPs/DSPs vs self serve solutions, the latter ones, even though they have their strengths, aren't able to provide customers with all the main benefits of white label tools. They charge you fees on ad impressions, provide limited transparency and limited customization capabilities. 
Final thoughts
Don't have time to sort through different software delivery models and test multiple white label programmatic advertising platforms to find the one that will allow your web properties to deliver highest ad revenues? Outsource this headache along with all the other challenging aspects of your ad operations to professionals with proven expertise in the ad tech field. 
This is us! The pubGENIUS team consists of highly experienced specialists who are well-versed in the best practices and trends of the industry. We know how to utilize innovative technologies and ad unit types to optimize websites for individual publishers. We will make sure that your web properties are using the most relevant monetization methods and your ad inventory is set up and operating with maximum capacity at all times. 
Get in touch with pubGENIUS Team to get free consultation 🙂