Amazon Channel Management & More
Our Amazon Marketing & e-commerce marketing is tightly controllable and time effective method of getting your products noticed on the Amazon Marketplace, however, it can become expensive and ineffective if not done correctly. Our newly minted division is experienced in setting up and optimizing AMS campaigns to ensure that your return on investment (ROI) is maximized.
Boost Sales with Amazon Marketing Services (AMS)
It's no secret why Amazon has become a consumers' first destination for product search over search engines and retailers. It is crucial for you to be selling your products through Amazon's eco-system, whether it be as a seller or through Vendor Central. There are many things you need to know in order to succeed in the Amazon Marketplace. Let our team help you navigate your way to success on AMS. Consumers on Amazon are ready to purchase products. They are low in the conversion funnel and using AMS ad products allows you to get in front of this premium audience. While they might like your brand and products, they love and trust Amazon's free 2-Day Prime shipping.

Amazon Marketing Services offers advertising through Sponsored Products and Headline Search Ads. Available to nearly all vendor and seller brands, Amazon Marketing Services helps drive demand and direct sales for your products. The ad placements are bought on an auction-based cost-per-click model.Another premium ad product for brands looking to purchase display ads for more brand visibility is the Amazon Media Group (AMG). This platform gives you access to the Amazon Audience Network where you can utilize your 1st party data to build similar audiences. You can also advertise your products on Amazon owned sites like IMDB. You have the flexibility to drive consumers to your own website or to your Amazon product detail page. We would love to walk you through all of the ins and outs of the Amazon Media Group.
Our Approach


pubGENIUS. starts with an initial audit of your brand and products to get an understanding of how they appear to the Amazon consumer. This will give us insight on where we should be focusing our efforts to help you drive more sales. We want to ensure that you have a solid foundation. Our E-Comm Marketing team has developed a specific launch strategy to maximize your reach and conversion potential. This approach has been widely successful for our clients. Right from the early planning stages to execution on AMS, we will work by your side to ensure your success.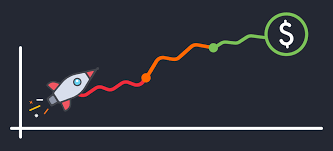 Our Audit Process Includes:

· Product Content Optimization
· Image Optimization
· Search Term Review
· Competitive Brand Review
· Competitive Pricing (if applicable)
· Assortment Analysis

Tik has 12 years of ecommerce experience that dates back to the early days at eBay. Performance based marketing has been his livelihood throughout his career, working with fortune 500 brands to grow their business through demand channels such as Google, Amazon, eBay, and many others. He has management and consulting experience in creating a seamless customer experience and aligning brand messaging across all ads and channels for his clients.