We are a group of creators
that love data, digital, design and everything in between.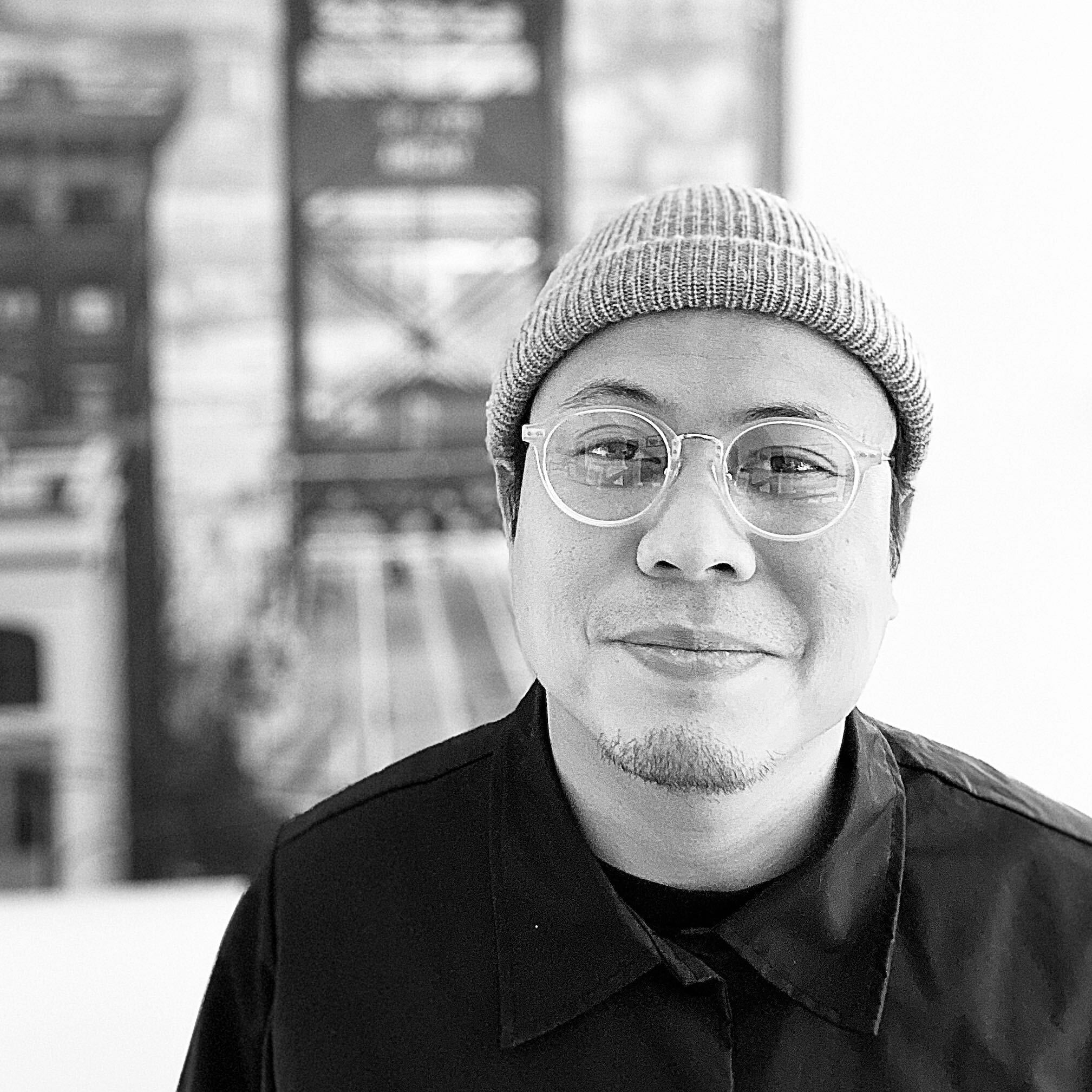 Ron Villahermosa
Executive Board
---
Ron is the founder of pubGENIUS. and serves as the head of pubGENIUS. and all of its holding properties. He entered the digital marketing arena in 2005 and has spent over a decade sharpening his knowledge of the landscape. From SEM & SEO to Social, from Programmatic to Performance models and Publisher Revenue Strategy -- For Ron, the digital landscape provides the opportunity to build and create with clients/partners to help them identify revenue growth opportunities they otherwise would not have discovered on their own. Born & raised on the island Oahu, Hawaii, he moved to Seattle, WA by way of the US Navy in 2001. The loves of his life include his 3 kids, helping others and anything that has to deal with riding a board. When he isn't building the company, you can find him advocating & supporting the efforts for diversity and inclusion in tech.
Kevin Stubbs
Head of Technology
---
Kevin is a co-founder of pubGENIUS. and serves as both CEO and CTO. He is in charge of both technology strategy and execution. He channels his experience building websites, distributed services, integrated artificial intelligence, and finding security flaws into building innovative and best in class technology. His skills are honed from 5+ years at Microsoft and plethora of passion projects. Born in Sicily, Italy, raised in the USA; he is dedicated to a healthy lifestyle, always improving, and the mastery of Italian, German and Russian.
Jeremy Crawford
Operations
---
Jeremy is a co-founder at pubGENIUS. and serves as our Chief Operations Officer. He oversees the on-boarding and facilitation of all our publishers and the strategic direction of both product development and ad operations. A little must know - Jeremy has spent the last 5 years sharpening his craft as a UX/UI Designer. He is devoted to his trade and often thinks of where and how he can improve the product.
Caroline Li
Content Strategy (Advisor)
---
Caroline is our resident Publisher Content Strategist and advises pubGENIUS. on the strategic direction of publisher partners as it pertains to content. She is founder of ShopLocal.io and is also the Marketing Head for Northeastern University for their Seattle branch. A journalist turn marketeer, Caroline brings to us a plethora of experience that spans a 17+ year tenure. From world class agencies to reporting from local publications, she runs the gamut. Her understanding of the publisher landscape as it relates to content being discovered is second to none and she utilizes this skill to help give our publisher's a unique advantage.
Matthew Wood
Entrepreneur In Residence
---
Matthew Wood is our EVP of Revenue Strategy and works closely with co-founders Ron Villahermosa and Jeremy Crawford to strategize and execute revenue opportunities for our fast growing, publisher facing business. He has worked with several successful, transformational digital media companies over the past 20 years, including Avenue A, aQuantive, Razorfish, Microsoft, Publicis Groupe and Bidtellect. Matthew has also served on the advisory boards of a variety of digital technology companies, including AdKnowledge and DoubleVerify. He is currently on the advisory board of the Seattle Interactive Conference. Matthew is proud to call Seattle home. In his spare time, you can catch sailing the Puget Sound and beyond!
Lloyd Berry
EVP, Programmatic
---
Lloyd Berry leads our Programmatic product, AdPearl and works closely with the publisher development team to ensure successful demand/supply curation. Since 1999, Lloyd has recognized and champion cutting edge technologies in programmatic advertising arena. His background spans from Seattle to Silicon Valley with companies like "AnchorFree" (*Raised $337.8M as of Sept 2018.) and Optim.al (Grand Prize in the Facebook Marketing Developer Innovation Competition for "Open Signals" product = Acquired by Brand Networks for $30M). He is a KreativeKlub, speaker for CHINI Africa, Cannes Lions. He has presented for the BCAMA. He has also been Interviewed by Sharad Khare and considered for his achievements within the programmatic advertising space. Lloyd is a firm believer of loving what he does - by doing so, it loves him back! Like our CEO, Lloyd is also US Navy veteran - Outside of work, you'll most likely catch him hooking up his Dean Guitar and rocking out to metal music!
James Strang
Director, Publisher Success
---
James currently manages our Publisher Success channel. He comes to us with a background in web technology and support. He has worked in ad operations and ad tech for 3+ years. When he isn't busy tending to our publishers, you can catch him sharpening his skills in woodworking, circuitry and 3D printing.
Tom Ferguson
Director, Publisher Partnerships
---
Tom Ferguson brings over 15 years of adtech and martech experience to pubGenius. Tom works closely with the co-founders and team to provide its publishers first-class programmatic solutions and services. Tom has worked at some of the most groundbreaking and transformative companies over the past 15 years, including Piano Software, Vocal Media (which he Co-Founded), Altitude Digital, Mojiva / Mocean Mobile (acquired by Pubmatic) and AdBrite. Tom resides in San Francisco and is a proud father of a 3 year old boy.
Kevin Shen
Publisher Development
---
Kevin Shen comes to pubGENIUS with 7+ years of business development & customer service experience in the start up arena. He works alongside Lloyd Berry and is passionate about finding a two-way fit between publishers and our demand. He has a passion for the outdoors and when he isn't searching for solutions for our publisher partners, he's always searching for new mountains to climb.
Ziggy Mabry
Ad Operations
---
Ziggy comes to the team with 5 years of customer service and operation management for small businesses. Combined with his growing knowledge of technology and current studies of web development, he is always looking to provide the best help with any problems that arise. His passion for Comic Books and stories of how everyday people changing the world, allows him to sees the world not as how they are but as how they could be. pubGENIUS provides him a place where his belief that success can go hand in hand with honesty and good practices happens every day.